About Cross Accounting Service
Looking for a business accountant in Cardiff or the surrounding area? We can help!
Cross Accounting Service is a
business accounting firm
based in Cardiff. Our accountants have all the technical expertise necessary to take your business through to the next crucial stage of its development. Over our firm's twenty-year history, we have worked with a wide variety of clients from Cardiff and beyond, and this experience allows us to handle your accounts in a way that is unique to your particular industry and compliant with the statutory requirements of the Companies Act and International Financial Reporting Standards.
Why Choose Us?
We really do believe that we are the natural choice for businesses in Cardiff and across the wider South Wales area. We proudly offer:
A professional yet friendly approach, every time
Experienced technical staff
An efficient service that is centred around your deadlines and needs
Regular contact to keep up-to-date with you and your business
Detailed, jargon-free reviews
Proactive advice to help your business thrive and grow
Transparent fees
We are passionate about the continuing development of our staff, and we always strive to maintain continuity in the service we provide.
Contact us
now to set up a free initial consultation.
Meet the Team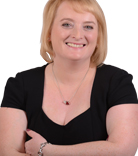 Nicola Cross AFA
Accountant

Our founder, Nicola, is from a commercial background, and she built her experience at the senior management level across a variety of industries over a fifteen year period. Commercially astute and adaptable, Nicola provides a professional yet informal approach to the support she gives clients. Much admired by her clients, Nicola enables understanding and engenders a business focus to those who need it, all delivered in her own inimitable style.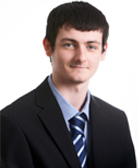 James Lewis MAAT
Assistant Accountant

AAT qualified, James is a confident and highly competent technician who is currently continuing with his professional ACCA exams. James has a great rapport with clients, who benefit greatly from James' technical skills wrapped up in his warm and friendly approach.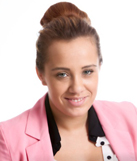 Jessica Dierden
Bookkeeper and Payroll Services

Jessica joined our Cardiff office in 2012. She manages our payroll service in its entirety with efficiency and a smile. Jessica is currently progressing her NVQs 2 and 3 in Business Administration.